Speaker's Clock
A small countdown app that helps speakers to watch their time.
Built from scratch with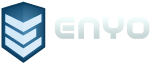 on the FirefoxOS App Day in Berlin.


and install it on your Firefox OS device or your Firefox for Android or your desktop Firefox!
Find it in the



HP webOS App Catalog!
How to Use
Use the +/- buttons to set the desired minutes.
Push longer to advance fast.
Push Start to set off.
Push Pause to, well, pause.
Or just touch the time display for start/stop.
Push Rewind to set time back to the previously set minutes.
Use in portrait or landscape mode - the display nicely adapts.
Watch the progress bar change color while time runs out.
App counts upwards after reaching zero and displays overtime in red.
Bug reports or suggestions: please head to Github and open an issue. Pull requests are welcome!
What's Missing
Speaker's Clock does not support webOS 1.x. Apologies to those who installed it. I should have tested more thoroughly.
A configuration option to save the preferred start time. Speaker's Clock saves the last start time anyway.
An About page
Release Notes
1.0.6 Buttons now show icons instead of text.
1.0.5 Some work done on the app icon to boost it's attractiveness.
1.0.4 Screen stays on as long as the clock runs. (Tested on webOS and on Firefox for Android. It should on Firefox OS [would someone please test this on a device?])
1.0.3 Added overtime. If time has run out, the clock runs upwards and time is displayed in red. Thanks to Ingo M. for the suggestion.
1.0.2 Fixed issues with cropped time display on certain screen resolutions. Tweaked color transition percentage to give more green. Changed progress bar background from black to dark grey.
1.0.1 Added large screen support. Fixed a UI glitch that had the +/- time setting run freely and unstoppable.
1.0.0 Initial release.
Screenshots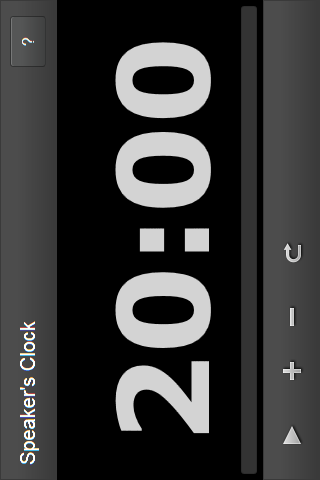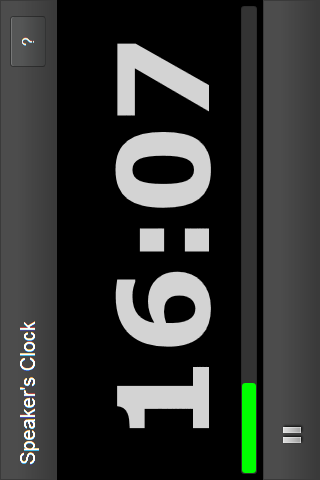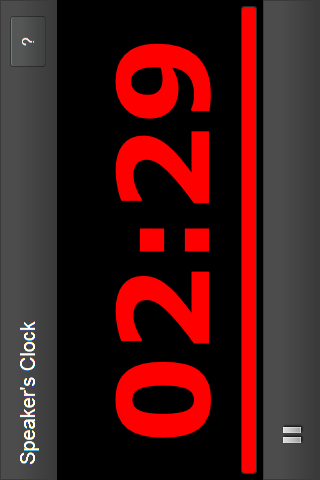 Use the source, Luke
The source packages (see the download section at the top) and the source on GitHub are not working as they are. You need first to clone the Enyo.js Bootplate repository (see the enyo Wiki) and then copy the contents of the download package over the Bootplate repo. Then open debug.html in your browser.
License
Speaker's Clock by k5e is licensed under the Mozilla Public License or any later version. Icons by isandunk and Enyo.JS: Apache License Version 2.0